EDM FILTERS
EVERYTHING FOR EDM
Belmont carries a large selection of EDM filters for Wire and Sinker EDM Machines. Our filter partners are industry leaders, providing quality filters that improve productivity, optimize resin usage, and reduce maintenance costs.
Wire and sinker filters are available for the following OEM EDM machinery:
Accutex | Agie | Agie / Charmilles | Belmont / Maxicut | Brothers | Charmilles | Chevalier | Chmer | Current | Elox | Fanuc | Hitachi | Ingersoll | Japax | Makino | Mitsubishi | Seibu | Sodick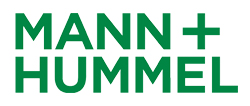 Mann+Hummel is the Global Leader in the filtration industry. Their high-performance filters are specially designed to have more dirt holding capacity, corrosion resistance, and extended service life.

Dynamic Filtration, made in the USA, provides the widest range of EDM Filters in the industry. Their commitment to superior performance, long lasting filters, and innovative designs allows them to continually introduce new filter alternatives to meet market challenges.

Ebbco, Inc., a trusted partner of Belmont's for over 30 years, offers over 40 years of experience in the filtration and metalworking fluid distribution. Ebbco offers Hurricane Filter Cartridges with either Polyester-Plus (cleanable and reusable) or cellulose media that provides exceptional dirt-holding capacity and maximum flow.